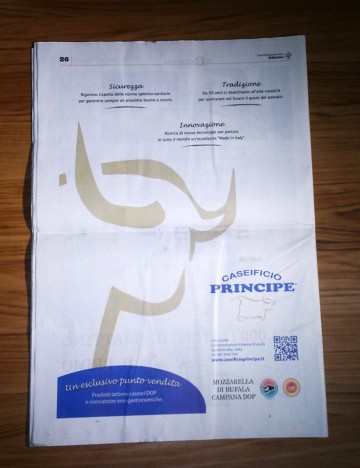 26, 2015 We achieved a full page image on the newspaper "Il Mattino". The three keywords used on it are the cornerstones of our business.
Security, because we respect all the hygiene rules to guarantee a good and safe product.
Tradition, because Caseificio Principe produces Mozzarella di Bufala Campana PDO with the same passion as 50 years ago.
Innovation, because thanks to the new technologies we are able to export all over the world our excellence.